TSRecorder SDK
TSRecorder SDK is an easy-to-use software library for recording digital video streams (in MPEG Transport format). It allows you to capture a full broadcast transport stream sent over IP network. The SDK includes demos with complete source code to help you get started with project development.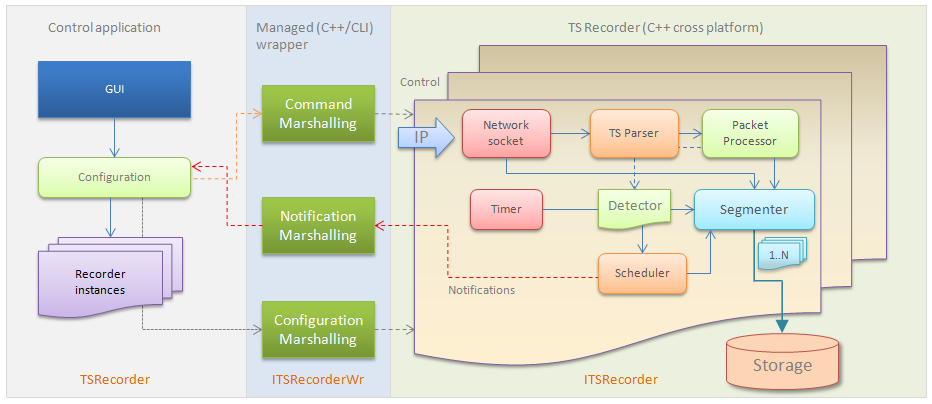 Main features
Live TS over UDP capture.
Unicast/multicast support.
Segmentation by time/size.
GOP alligned segmentation (H.264).
Continues recording with predefined time window (number of recent segments to keep).
Stream Timeout and PCR discontinuity notifications.
Hls recording.
Developer licenses
One developer
€299
1 personal, nontransferable, nonexclusive, license
Small business
€499
3 nontransferable, nonexclusive, developer licenses
Corporate
€649
Corporate, nontransferable, nonexclusive developer license*
*For the commercial and governmental organizations with 500 employees or more the corporate license is limited to "same department".