MISB 0903 encoder / decoder library for STANAG 4609
MISB 0903 Converter library aims to facilitate development of the applications for delivering and processing Video Moving Target Indicator (VMTI) metadata and related Track metadata in accordance with SMPTE ST 336:2007 standard. The data created using MISB 0903 Converter library may either complement the MISB 0601.X data set or be sent / received as  an 'out of band' stream, independent of any motion imagery. 
STD0903 Encoder (C++).
STD0903 Decoder (C++).
STD0903 Encoder (.Net).
STD0903 Decoder (.Net).
Helper functions and demo source code.
32 / 64 bit libraries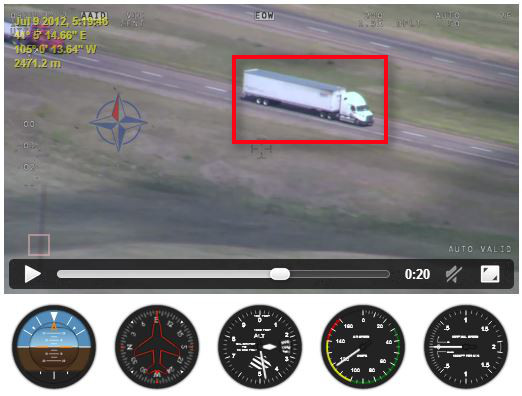 Developer licenses
One developer
€699
1 personal, nontransferable, nonexclusive, license
Small business
€999
3 nontransferable, nonexclusive, developer licenses
Corporate
€1299
Corporate, nontransferable, nonexclusive developer license*
*For the commercial and governmental organizations with 500 employees or more the corporate license is limited to "same department".