KLV Injector SDK™ is a .Net SDK that operates on MPEG TS stream / files and provides KLV metadata insertion and segmented recording (with optional preview) functionality. The Injector has two logical inputs - the first one for receiving a compressed and (optional) uncompressed digital video stream and a second one for receiving metadata information. Library outputs a multiplexed STANAG 4609 file / stream. The SDK allows rapid application development for MISB0601 metadata insertion into TS streams.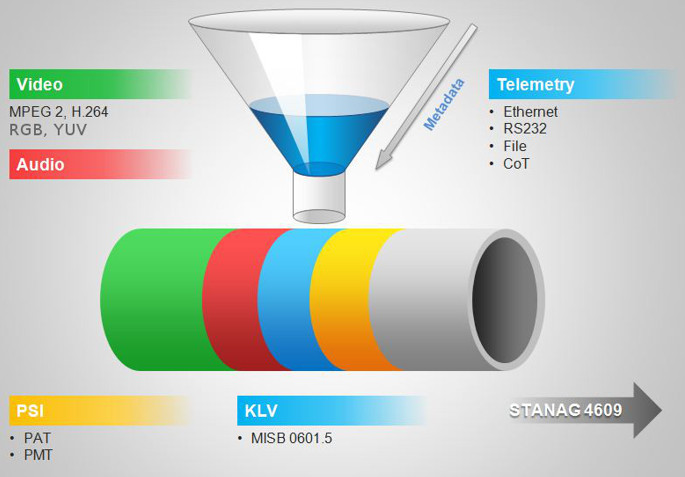 Main Features:
Receives MPEG TS stream from the network (configurable Nic/IP/Port) or file.
Demultiplexes, decodes and renders the video using default (or bundled) decoder present in the system.
Inserts KLV data.
Time Stamps extraction and notification.
Metadata sources: RS232, Ethernet, File or as a memory buffer.
Output targets - file or network.
CoT (Cursor On Target) metadata conversion support.
Sample source code (C#).
Optional uncompressed video frames input (encoded into H.264)
ITAR-Free
*For the commercial and governmental organizations with 500 employees or more the corporate license is limited to "same department".