Klv Injector SDK is designed to make a STANAG 4609 processing an easy task. The SDK offers a full range of technologies for video and MISB metadata manipulation. Creating and re-purposing of STANAG files/streams has never been easier...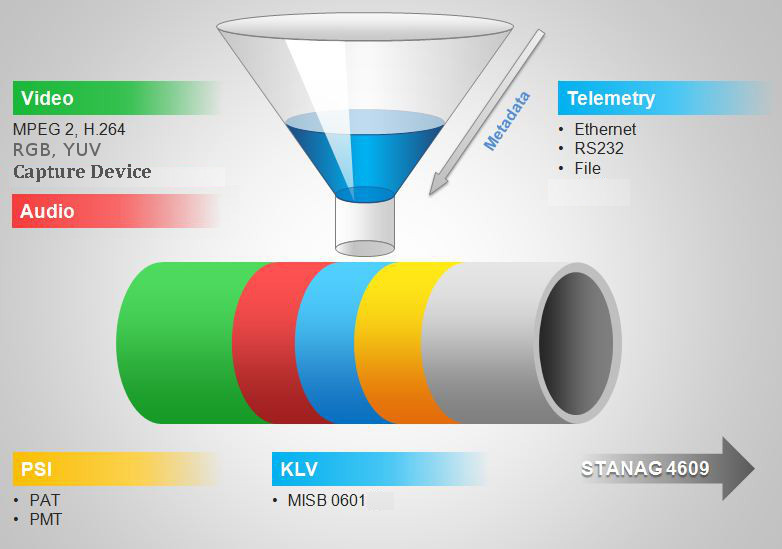 Main Features:
KLV telemetry insertion into MPEG TS streams (UDP/RTP) or files.
Frame grabber (capture device) video source, H.264 encoding.
ASYNC and SYNC KLV support.
MISB 601, 102, 903 decoding and encoding.
Offline/online KLV telemetry processing.
Output targets - file or network.
Live re-multiplexig and re-broadcasting.
Create STANAG 4609 streams from uncompressed video frames (bitmaps).
Sample source code (C#)

ITAR-Free
*For the commercial and governmental organizations with 500 employees or more the corporate license is limited to "same department".