StPlayer™ is a cost-effective standalone viewer for ISR imagery presentation and analysis. FMV (Full Motion Video) player allows STANAG 4609 file and low latency live stream playback.
Main Features:
STANAG 4609 files and live low latency UDP stream playback
STANAG 4609 HLS (VOD) playback
Frame accurate (with full sync with Klv data) Seek and Step FF / Backward
STANAG 4609 recording (HLS or TS files)
Bookmarks
Klv metadata extraction and presentation (MISB 0601.X, 0102.X, 0903.X, 1204.1)
Klv conditional breakpoints - pause playback on Klv metadata conditions
MIL-STD-2525 / STANAG 2019 APP-6 symbology presentation
OutOfBand Klv (RAW) support
Cut and export clips from STANAG file, preserving Klv metadata
Metadata packets export (JSON), MISB to GeoJSON export
Metadata packets export as KML (KMZ), Network link - 3D Google Earth
Metadata extraction and recasting over UDP (RAW Klv / JSON)
GPU accelerated 3D video overlay engine
Pixel to Geo (Mouse / Video Marker)
Video Ruler - on-screen distance measurement
Perspective grid overlay
GeoJSON annotations (draw over the video, import/export)
VMTI (Video Moving Target Indicator and Track Metadata) support
Situational Awareness - metadata presentation on a Map (online/offline)
Geo queries - filmed area, "heatmap", find a relevant video by map area selection
Stream analysis charts - timestamps, bitrate, discontinuities, video/data packet placement, etc.
Player automation.  Remote player control over HTTP (REST)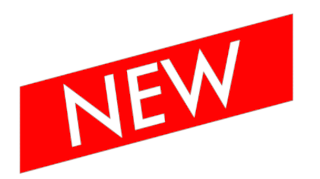 StanagOnDemand server now has a new low cost VOD configuration, so you could archive (locally/LAN/cloud), query and play back your videos directly from StPlayer! More info here.